One week more before we leave for Patras and already the gods are calling, "Yoohooo, better pack those bags, charge those batteries and get ready." Theres a load of prep to do. First things first, equipment:

1. Cameras. Video and photo. Hand carry if possible, tripod and handle only if necessary, straps. Mic? yes.
2. Notebook, both. External HDs and USBs + ports. Battery chargers, essential.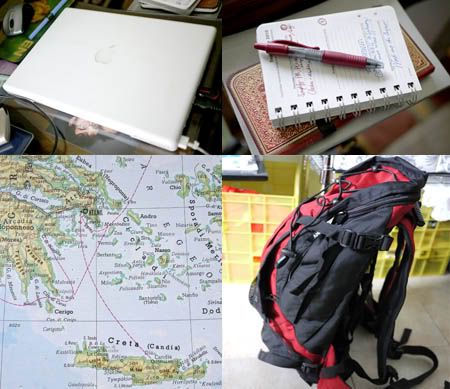 3. Travel light. Backpack with waist strap (lest our backs die). Map.
And of course, our healthy and able documentors. (flexing those "muscles")
More videos and articles soon!