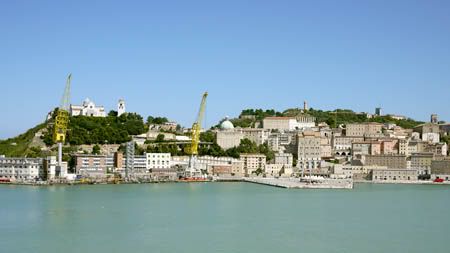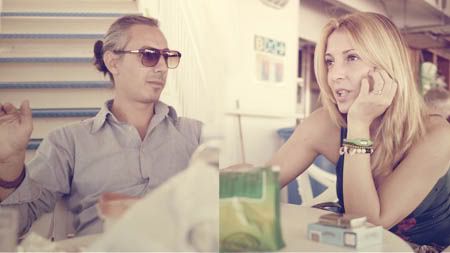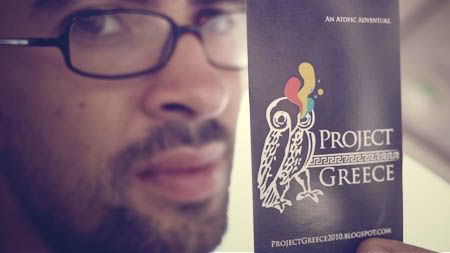 Today we left from the port of Ancona, Italy, to Patras, Greece. First stop in Higoumenitsa, at the very north bordering with Albania, where our friends Laurentiu and Iuliana get off for some well-deserved vacation. It's a Balcanic scenery awaiting us: narrow streets and mountains of rock, the bay embracing entire towns like a lake. It's a sunny day, at least we made it half way with no problem. 24 hours of ferry takes us finally to the port of Patras where we set off for Delphi. The weather gets gloomy, it reminds a bit of Ancona ('ankon' in greek means 'elbow'), ancient Doric town that happens to be my hometown. The only Greek place in a region made of the Piceni, the local, short and loyal people that inhabited Marche. Ancona was founded a bit after Plato's stay in Syracuse, first as guest, then as a slave. Some people back then left their wealthy city to go explore more to the north. They were Greeks, just as the people we met today. We cannot say the same thing about italians, such a young people compared to its ancestors: roman, etrurian, celt or any people living in Italy when this was not even a nation.
The Greeks instead feel strongly about their national identity, the language did change, but the name stayed the same: Greeks.
We're finally on land and the limit already shows itself: if you don't know the islands, you don't know Greece. And that takes a lifetime, from Cyprus to Corfù, through Ithaca and Samotrakia, it would take a real Ulysses to claim rights over Greece.