24 hours of ferry is taking its tall on our necks. Slept maybe 2-3 hours, maybe just excited, had a tea and witnessed the first stop to Higoumenitsa around 6:30am, just in time for the sunrise.
Off we go from the boat to the road. The first signs in foreign alphabet made it clear that this is somewhere else indeed. Narrow busy streets, pedestrians walking, talking, and people on motorbikes without helmets zooming past. Feels like home.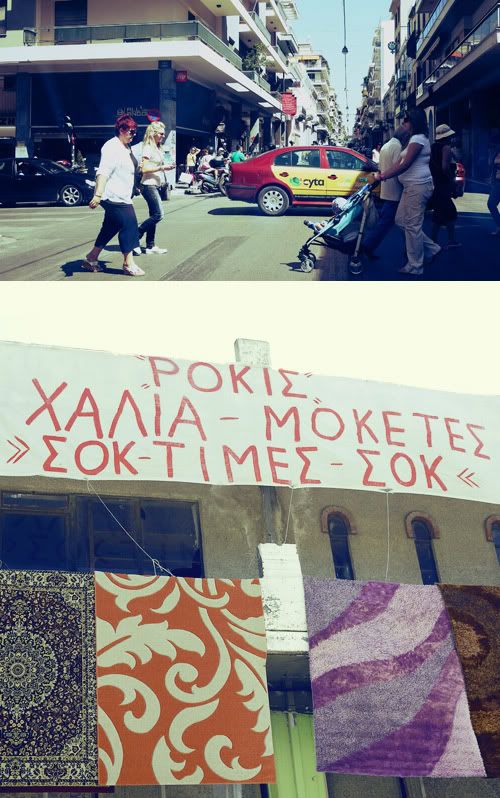 After this brief introduction we enter the tollgate for this humongous bridge, completely unprepared for the price of €12.20. "What if you had to pick something up from the other side and you had to come back?", Fra wonders out loud. Its a sure sign of times-a-changin'.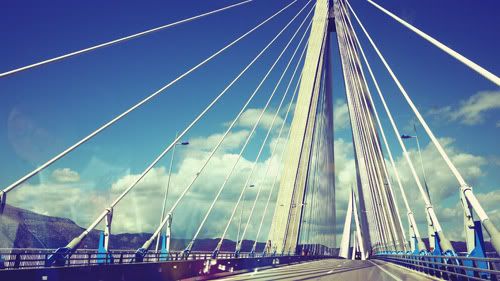 Its probably safe to assume that driving from Patras to Delphi exposed the various landscapes and nature of Greece. Its amazing how immensely diverse it is. Some parts are completely bare and rocky and other parts are completely lush with pine trees all huddled together in a forrest-y mass.